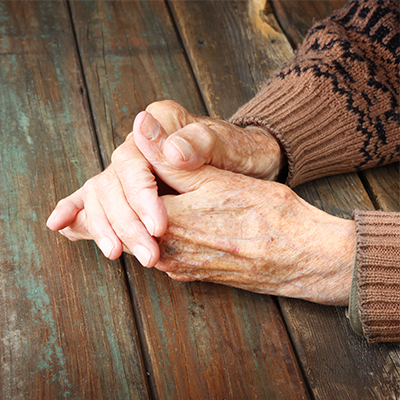 October 1st was celebrated as International Day for Older Persons, and according to the Brazilian Institute of Geography and Statistics (IBGE). Brazil now has 26 million persons over 60 years of age, and this population is estimated to reach 37 million by 2027. But what does this mean for Brazil? According to Dalia Romero, a researcher at the Institute of Scientific and Technological Communication and Information in Health (ICICT), before we speak of the impacts of aging on society, we need to discover its causes. The media announces aging, or the increase in the number of older persons in the country, as a problem and as if its cause was only the number of years of life people have gained. In fact, according to Dalia, the main reason for population aging is declining fertility.
The researcher explains that starting in the late 1960s, there was a huge reduction in fertility, because at the time – and even today – the country's modernization and the family's and woman's success were associated with a decrease in the number of children. The desire to reduce fertility was also associated with an ideological issue, deeper and more complex: international interest, the fear of a population increase in Latin America with rising poverty. With all these factors taken together, the news of declining fertility in the population was viewed as positive.
"They were only looking at the demographic issue, rather than looking at the main causes of these problems: social, structural, and economic issues, and the model for society. Of course, this 'good news' was bound to result in an even greater increase in the proportion of older persons in the future. Under such conditions it's impossible to have a favorable population structure for a capitalist market, with only working-age people."
Dalia also says that the media is exaggerating the proportion of elderly in Brazil, since the country's population structure today consists essentially of younger adults. The share of older persons in Brazil is still relatively small, 12% or 13%, compared to developed countries with 30% in some cases. In her opinion, the tendency is for people to continue to have few children and to live longer, and the impact depends on the social pact negotiated by the population.
According to Romero, not only in Brazil, but elsewhere in the world, the neoliberal social model predominates, and this decreases the odds of people growing older in good health. One of the main consequences is more spending on health. The problem is due less to the increase in the increase in the proportion of elderly and more to the model for society we have today.
"When one thinks of older persons, one thinks of high-complexity care and heavy costs, but in the developed countries, in crises, they look to public health and think of what they should do. They reinforce primary care in order to spend less on hospitalizations and diseases. The worse off society is from the fiscal point of view, the more we have to increase investment in public health and primary care. In addition, it is necessary to invest in technology and innovation, but with equity. Products should be public and accessible. As examples, vaccines, devices for people with difficulty walking, for people with Parkinson's disease, everything should be accessible. It does no good for the government to invest in innovation if it fails to reach the population. FIOCRUZ plays an extremely important role in this, as an institution whose mission is to produce health, but as a product that's accessible to everyone, " she explained.
Initiatives in Brazil for older persons: agreement between the Ministry of Health and ICICT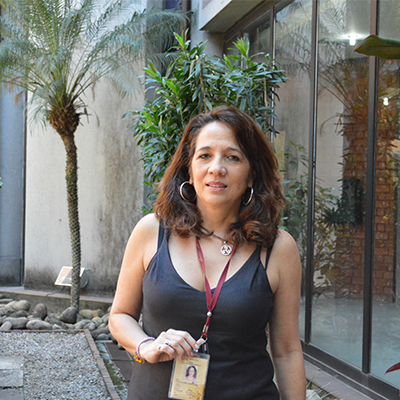 ICICT has agreements with the Ministry of Health to develop initiatives targeted to the health of older persons. Among these, Dalia highlights three in particular: SISAP Idoso is a website that aims to provide information and indicators to help plan activities targeted to the elderly population, in addition to serving as a tool for monitoring goals and guidelines established by national and international policies and programs; Health of the Elderly: best practices, created to learn about and increase the visibility of successful local and state practices in the area of health of older persons, encouraging administrators to promote strategies and activities to help improve care for older persons in the Unified Health System; the Senior Citizen's Health Card, modeled after the Childhood Growth and Health Card, includes all the routine healthcare measures. Its promotes empowerment of older persons in preventing illness and maintaining their own health, as well as follow-up with family members. FIOTEC participated in the administration of all the projects. Such agreements are developed by the multidisciplinary team of the Information Group in Health and Aging (GISE), including Aline Marques (social scientist with a Master's in Public Health and PhD in Epidemiology), Débora Castanheira (attorney, PhD in Political Science), Jéssica Muzy Rodrigues (social scientist with a Master's in Information and Communication in Health), Raulino Sabino da Silva (statistician, Master's in Epidemiology), Leo Ramos Maia (undergraduate student in Social Sciences), Leticia Sabbadini (social scientist), and Pedro Teixeira (ICICT/FIOCRUZ).
"SISAP and the Health of the Elderly deal not only with the health of older persons, but also with improving their quality of life. The website features a series of indicators that can be monitored at the local, state, and national levels to assess whether public policies are responding to the health needs of older persons. It is part of the commitment by the Unified Health System (SUS) to provide tools for all local governments to monitor their development in this area.
"Best Practices gives us an opportunity to discover and give visibility to initiatives that are taking place all across Brazil. SISAP is targeted mainly to administrators; we had the results, but we didn't know what was happening with the initiatives. I really enjoy participating in this program. Every year we receive a wide variety of excellent activities.
"The Senior Citizen's Health Card also deserves mention. We're now involved in assessing the card's implementation. It works like the Childhood Health and Growth Card, since the family or the older person keeps it, and it serves as a tool for them to know more about their own health status. It also helps manage primary care, since it assists the health professionals in caring for elder patients," Dalia concluded.