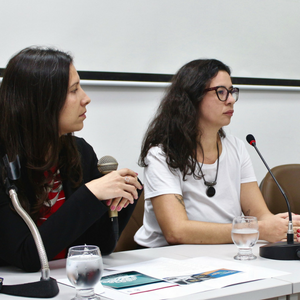 In June, the Guamá Science and Technology Park in Belém, Pará State, hosted the INCOBRA Infoday. The event featured of a series of presentations by representatives from Austria and Portugal, aimed at sharing information on how Brazilian research institutions can participate and benefit from the opportunities in Horizon 2020, the European Union's research funding program.
Thaís Avellar Soares, the Special Projects analyst representing FIOTEC at Infoday, was invited to speak on her experience with FIOCRUZ projects that receive H2020 funding. She reports that it was an extremely important experience for learning and sharing: "The knowledge exchange taught me about this complex funding agency, the European Commission, and about new possibilities for international cooperation with Europe. I also shared a little of our experience at FIOCRUZ, which has participated in projects that receive funding from the European Commission since 2016, like Zikalliance, Zikaplan, and Zikaction."
INCOBRA is a project consisting of European and Brazilian institutions and financed by the European Commission through Horizon 2020. The aim is to orient, increase, and improve cooperative activities in Research and Innovation (R&I) with researchers from Brazil and the European Union in order to produce mutual benefits.
For more about INCOBRA, see: www.incobra.eu.