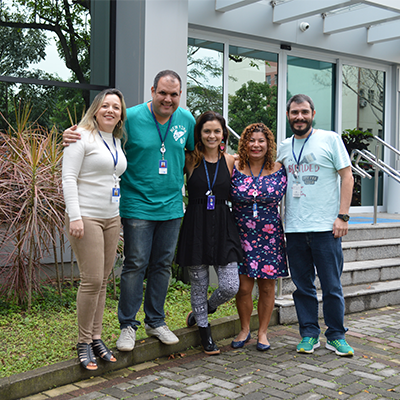 Since early 2018, FIOTEC has participated through its International Procurement Department (under the Logistics Management Division) in the Logistics Efficiency Program of RIOgaleão Cargo, the freight terminal of the international airport in Rio de Janeiro. A key component of the program is monthly ranking of logistics efficiency throughout the year. FIOTEC scored among the top five companies in the pharmaceutical category in the months of January, April, and June, with a mean dwell time of 20 hours in a sector where overall average dwell time is 63 hours.
The Program's main objective is to highlight importers, exporters, and service providers, encouraging them to achieve the best logistics performance at the terminal. In addition to the ranking, the Program offers performance consultancy and prizes, awarded to the ten top-ranking companies from January to December.
Elisângela Bevitori, International Procurement Supervisor at FIOTEC, was extremely satisfied with the institution's ranking in the three months and emphasized that it is the result of teamwork. "We're working hard in the area to clear the imports quickly, first because it saves costs, and second because the customer is happy and we run less risk of losing the cargo," she explained.
FIOTEC's classification in the pharmaceutical category is due to the projects FIOCRUZ has in this industry, which requires extensive importing and exporting of inputs. As the support foundation for FIOCRUZ, FIOTEC conducts the projects' logistics management, headed by its International Procurement Department.
RIOgaleão Cargo Forums
As part of on-going efforts to further improve the procedures in this area, the team has also participated in forums organized by RIOgaleão Cargo. The meetings discuss various import-export issues. The most recent forum was held in early September and addressed issues related to the Brazilian Internal Revenue Service, the National Health Surveillance Agency (ANVISA), and the Brazilian Environmental Institute (IBAMA). FIOTEC was represented at the forum by Elisângela Bevitori and area analyst Simone Trindade.